Texas Veterans
Texas Veterans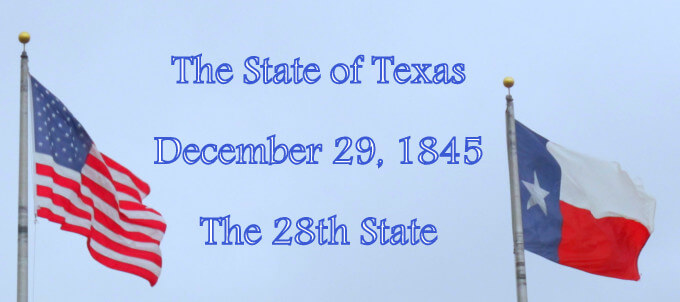 I am proud and honored to serve our Texas Veterans who have served our country. Are you a Veteran planning to move here and become a Texas Veteran? Are you a Veteran in Texas now? I'd love to help you! I have a Veteran Specialist lender on my team who is a Veteran himself, and will help you even if you inevitably don't use him. He, and I are passionate about helping our Texas Veterans who have selflessly served our country! A big THANKS to all of you!!! Welcome Home! from Vietnam, Afghanistan, Iraq, Korea, Germany and all places where our US Military has served! I am thankful to all our Veterans!
Texas VA Hospitals for Texas Veterans
Did you know there are two major VA Hospitals near Austin, Texas? The Central Texas Veterans Health Care System or Olin E. Teague Medical Center in Temple, Texas, north of Austin is one. The Central Texas Veterans Health Care System is located at 1901 Veterans Memorial Drive, Temple, TX 76504. You can call the Temple VA Hospital at 254-778-4811.
In San Antonio, Texas is the South Texas Veterans Health Care System or Audie L. Murphy VA Hospital at 7400 Merton Minter, San Antonio, TX 78229. In San Antonio is also the Brooke Army Medical Center or BAMC at Fort Sam Houston. Since 1879, BAMC has been operating in one form or another at this site! BAMC has Fisher Houses for families of Veterans to stay at while their loved one is there at BAMC. Actor Denzel Washington was moved to make a large donation to help the Fisher Houses after a BAMC visit.
There are also many Primary Care Clinics or CBOC, Community Based Outpatient Clinics near Austin such as on Whitestone in Cedar Park and to the south, La Grange. The Cedar Park VA Primary Care Clinic is located between 183 A Toll Road and old Highway 183 at 701 East Whitestone Boulevard, Cedar Park, Texas 78613 512-260-1368. Call 1-800-423-2111, Option 5.
Texas Veterans Loan Programs
Did you know that Texas has special programs for its Texas Veterans? I am proud my native state of Texas offers this program to its Veterans. My very first Real Estate transaction years ago about 1998 was helping a Texas Veteran, a Marine with a purchase through this program. The Texas Veterans Housing Assistance Program or VHAP is available for Texas Veterans. I really like the Texas General Land Office's VLB or Veteran's Land Board website – glo dot texas dot gov. It is so true that since Texas was a Republic in the 1800's, Texas has supported her veterans. Historically, some in my family received land for military service in the Texas Revolution. Nowadays, the Texas Veterans Land Board or VLB provides special loans for Texas Veterans, both for houses and for land. The VLB also holds forfeited land sales. The Texas Veteran's Land Board website also lists Veterans Cemetaries and includes photos of the latest cemetary in Corpus Christi.
Texas Veterans National VA Loan Programs
My VA Specialist lender team can help you understand the VA program the United States government offers. My VA Specialist lender team is led by a United States Marine Corps Veteran! I am proud to have helped many Veterans buy and sell property with this VA program. The VA loan to purchase a home offers no downpayment and no MI or Mortgage Insuranse. The VA also offers a streamlined VA refinance loan.
Texas Veterans REALTOR
I am proud to have represented Texas Veterans in both buying and selling and have a VA Loan Specialist on my team to answer any questions about VA loans. Please call or email me and I will put you in contact with my VA Specialist. Call NATIVE TEXAN Betty Saenz VA REALTOR at 512-785-5050 or e-mail Betty Saenz VA REALTOR
Texas Veterans Resources
Summit International Development Group is a resource for Veterans based in Austin Texas. Visit their website at SummitIDG dot org Summit International Development Group helps Veterans as well as First Responders. You will also enjoy the new documentary movie called High Ground. Visit the website at HighGroundMovie dot come. I saw this movie October 9th 2012. Host a screening of this fabulous movie for you and your friends.