Durham Park Liberty Hill TX
Durham Park – Liberty Hill TX 78642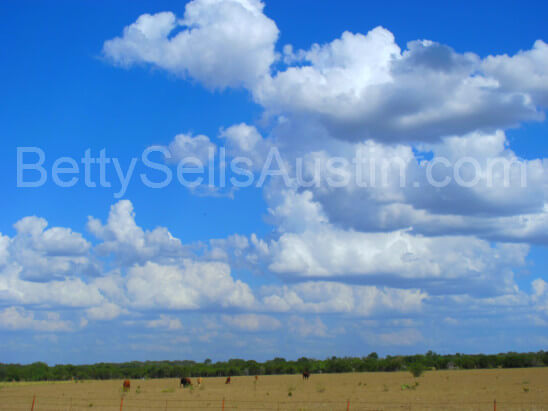 Durham Park is a large, acreage home, horse friendly neighborhood in Liberty Hill TX, just north of Leander, Texas in Williamson County TX. Located in Austin MLS Area LH, Durham Park is right on the edge of the Balcones Canyonlands National Wildlife Refuge, a federal protected area that is part of the U.S. Fish and Wildlife Service. Some homes have paddocks as well as horse barns and stalls but not everybody in Durham Park has horses. Some larger acreage tract residents have cattle in their pastures as seen above. Durham Park has a mandatory HOA.
Durham Park Liberty Hill Home Prices
In 2014, Durham Park Home Prices ranged from just under $180,000. to almost $400,000. Previously homes in Durham Park were from $150,000. to almost $400,000. according to older Austin MLS data. Homes were built from about 1975 to about 2007. Most homes have 3 to 5 bedrooms. There are some lots for sale in Durham Park as well. You can see updated prices in the map below.
Durham Park – Liberty Hill TX Utilities
Durham Park, Liberty Hill, TX Utilities are a private water company, Durham Park Water; septic systems for sewer, Clawson Disposal for trash and Perdernales Electric Co-Op for electricity.
Durham Park – Liberty Hill TX Amenities
Durham Park, Liberty Hill TX Amenities include a community pool, community clubhouse, tennis courts, sport courts and more. There are Bridle Paths between the properties but many people enjoy riding their horses along the roadways.
Durham Park – Liberty Hill TX Schools
Children in Durham Park attend Liberty Hill ISD Schools or one of the many private schools in the area.
Durham Park – Liberty Hill Texas Street Names
After you take Ranch Road 1869 into the Durham Park neighborhood in Liberty Hill Texas the streets you see may include Cara Cove, Double File Trace, Glasscock Road, Grays Circle, Huling Bend, Owen Pass W and Deer Trail, San Gabriel Drive, Rowlett Road, Shin Oak Lane, Cooks Xing, Jenkins Davis Road, Westfall Trail and Rural Route 1869.
Durham Park – Liberty Hill Texas – Directions
To get to Durham Park in Liberty Hill, Texas take Highway 29 to 1869 and head south. Turn right at Double File Trace. There are 2 entries into Durham Park off of 1869.
Durham Park Map
Call Betty Saenz, Durham Park Real Estate agent to see homes in Durham Park or sell your home in Durham Park at (512) 785-5050 or e-mail Betty Saenz