Betty Saenz Texas Real Estate Agent
Welcome to the Austin, Texas area! And welcome to my website. Here you will find all of the tools you will need to find Homes For Sale and learn about the Central Texas area. Please take a minute to get to know my website. My website offers many options when it comes to searching for property and getting Central Texas and Austin Area Information. I write the information, take all the photos and put it all together myself. See anything I need to add? Let me know.
Whether a beautiful home; large home, new homes in Austin, Texas, Austin greenbelt homes near trails, homes in walkable Austin areas, historic homes in Austin, Texas; Clarksville homes; GREEN home, Net Zero homes in Austin, Austin Farm and Ranch properties, waterfront properties in the Austin area, waterfront in Lago Vista or a luxury home, homes in the Hollows; Austin, Texas golf communities; Steiner Ranch homes; East Austin homes; Leander, Texas homes; Round Rock homes, I can help you get what you want in the Austin Metro Area. Condos and townhouses in Austin are very popular. Check out my Farm and Ranch Search for Central Texas. I know Horse Properties in the Austin, Texas area. There are a lot of Horse Properties in Liberty Hill, Texas as well as other areas. If you are looking for something in another suburb or small town around Austin, I have added many on my sites for you to learn about. I also offer a Custom Home Search that has a comprehensive list of towns and property types for the Austin Metro area. It will also allow you to search by property type and zip code.Thanks again for visiting, enjoy my website and e-mail me through my Contact Me on my site or call me at (512) 785-5050 if I can help. As a Native Texan, my family's been here since before Texas was a state and even before it was a Republic – 5 generations ago in 1835. I remember Austin when it was a much slower and sleepier town when there were less freeways and IH 35 was a single level without the upper deck. Adams Extract was on the south side of IH 35. Does anyone remember that?
Buying or Selling in the Austin Texas Area
Whether you are looking for a home or selling a home in Austin, Westlake Hills, Cedar Park, Leander, Round Rock, homes for sale in Pflugerville, Georgetown, Sun City, Liberty Hill, Crystal Falls in Leander, Texas or any other area in Central Texas, the Texas Hill Country or Austin Metro Area, or for a GREEN home– call me- Betty Saenz at 512-785-5050
Experience Counts! Senior Citizens, Green Homes, Horse Properties, OLD Homes, NEW Homes,Condos and Townhouses, Income Producing Duplexes or Self Storage. I am proud to serve Texas Veterans and US Military Veterans
I am an Austin EcoBroker or GREEN REALTOR, experienced in energy efficiency issues, GREEN home sales. I also am a GRI, Graduate REALTOR Institute. I am also a SRES, a Seniors Real Estate Specialist to help older adults with their special needs. Want a home for aging in place? Need to know Austin area Active Adult communities? There are a lot of active adult communities in Georgetown, Texas. Have accessibility issues and need handicapped features? I am a seasoned professional with over a decade of full time work as a licensed REALTOR, and years prior to that in affiliate industries. I have Veterans specialists on my team. Need to know about Real Estate in Williamson County, Texas or Travis County, Hays County, Bastrop County or Milam County??? I am a REALTOR to work with Texas Veterans.
I walked to this Mustangs statue at UT as a child.  Located at 2400 Trinity Street on the University of Texas at Austin's main campus. The ten ton bronze sculpture was sculpted by Alexander Proctor and depicts seven mustangs. It is on display at the back entrance of the Texas State Museum. "The Mustangs" was finished in 1941 but couldn't be cast until after WWII due to metal shortages.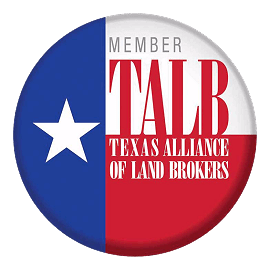 I am a member of the Texas Alliance of Land Brokers which is is comprised of a vast cross section of real estate professionals possessing specialized knowledge of farm and ranch properties.
Texas Real Estate Commission Consumer Protection Notice
Texas Real Estate Commission Information About Brokerage Services

If you are a seller, call, text or e-mail Betty early. She can save you money and time and get your house on the market fully prepared so it will bring the highest dollar in the shortest amount of time. Betty has been helping sellers get homes ready to sell since 1997. She has the skills to negotiate multiple offers and get you the best terms in today's real estate market place.
If you are a buyer, Betty knows how to write winning offers, she has winning lenders to choose from in this tough seller's market. If you want to buy a great house, you need the inside information to compete against multiple offers.
Contact Betty Saenz today to discuss your real estate needs and questions!