Sarita Valley Ranch New Homes For Sale
Sarita Valley – Leander TX – 78641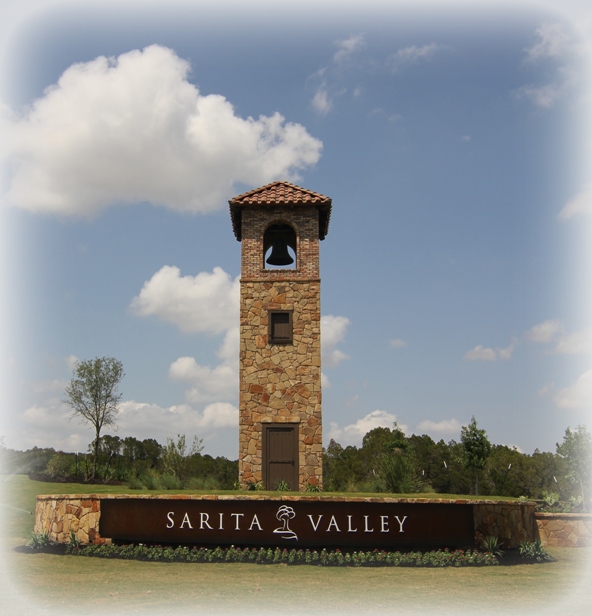 Sarita Valley May 2012 – Photos by Betty Saenz – Sarita Valley REALTOR
Call Betty Saenz Sarita Valley REALTOR at 512-785-5050 or contact Betty Saenz by e-mail to see NEW homes in Sarita Valley. I live and home office in Leander just 10 minutes away.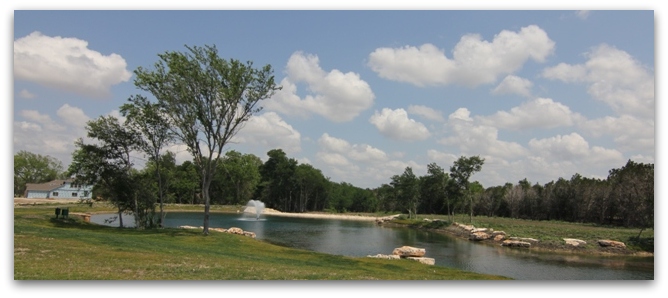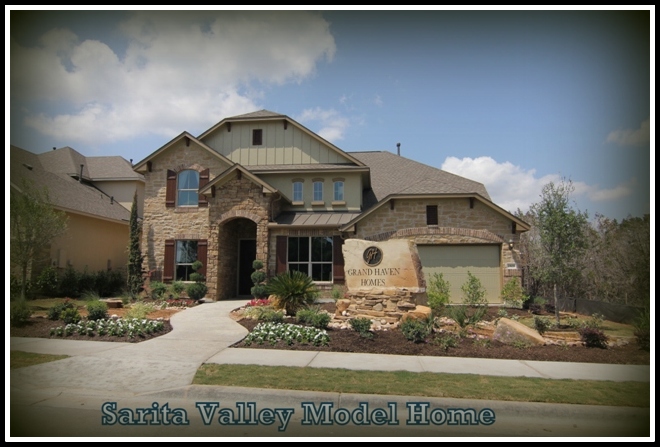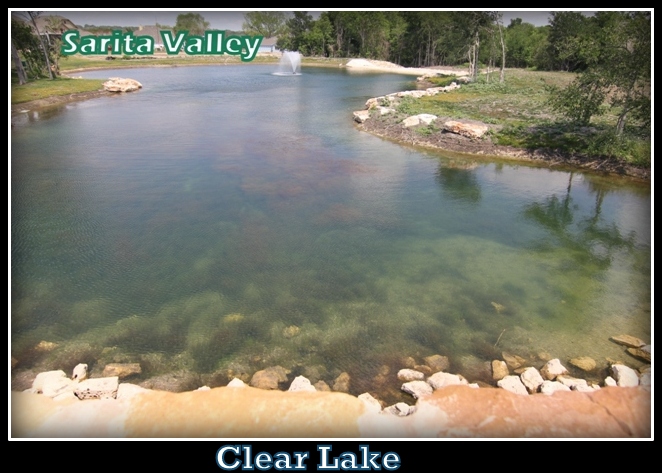 Sarita Valley Lake – Leander Texas USA
Sarita Valley Lake is a beautiful clear lake in Sarita Valley. This photo above was taken May 1st 2012. You will enjoy the trails, lake and parks at Sarita Valley in Leander Texas. The Capital Metro commuter rail into Austin Texas is nearby in the Leander Transit Oriented Development. Bus and rail service with Wi Fi go into Austin Texas and several points in between.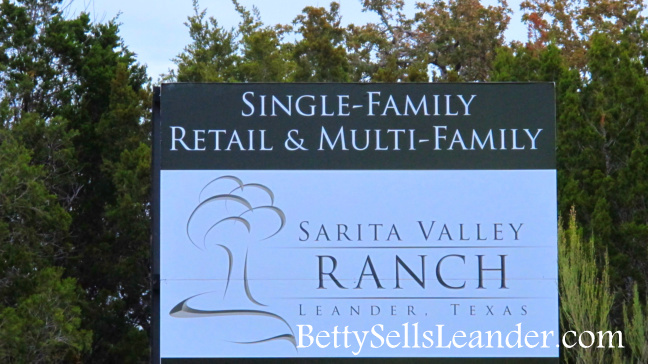 Sarita Valley Ranch in Leander, Texas is a brand new neighborhood located at FM 2243 on the north, Ronald Reagan Boulevard which is also known as Parmer Lane in Austin TX on the west side and CR 175 or Sam Bass Road to the east in Williamson County Texas. There will be hike and bike trails, a beautiful amenity center, a stocked fishing pond, the beautiful Brushy Creek running though it and more. Sarita Valley Ranch is a Mixed Use Development and per the developer has 254 single family home sites, 27.58 acres of multi family at two sites, 33.32 acres of commercial or retail at 5 sites and 75+ acres of dedicated open space and parkland. Some parkland will be public and maintained by the City of Leander. The private HOA or Home Owner's Association amenities will be maintained by the HOA. Jim Bechtol worked as a consultant early in the Sarita Valley Ranch project.
Sarita Valley Ranch NEW Homes For Sale
Phase 1, per the Plat is 32.52 acres. Drees and Grand Haven Homes will be building new homes in Sarita Valley Ranch. Grand Haven Homes has stated they will be building New Homes from the middle $250's. range. The roads are in now for Phase 1 of the Sarita Valley Ranch project. Sarita Valley Ranch street names are Feather Reed Drive, Sarita Drive, Wedgesale Pass, Plume Cove, Purple Moore Pass, Rabbits Tail Drive, Silver Fountain Drive and others. Phase 1 has 55 Residential Lots per the Sarita Valley Phase 1 Plat.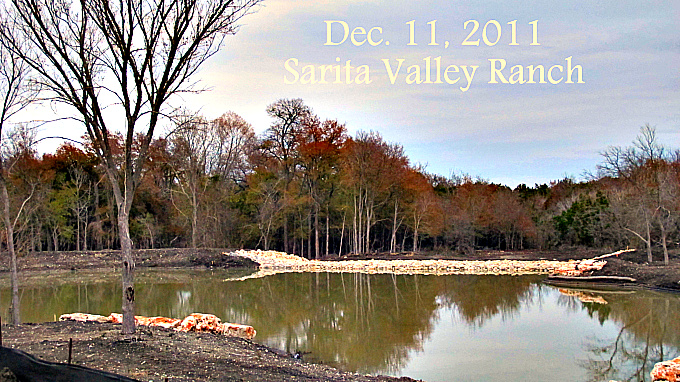 Sarita Valley Ranch Leander TX Schools
Sarita Valley Ranch in Leander TX is served by coveted Leander ISD Schools. Parkside Elementary School is in the neighboring community, just accross Sam Bass Road and Rouse High School and Wylie Middle School are across Ronald Reagan off of East Crystal Falls Parkway. There are also many private schools in the area. At the college level, soon there will be an Austin Community College at the Leander TOD. For now colleges and universities are available in Cedar Park, Round Rock, Georgetown and in Austin, Texas are UT, St. Edward's, Concordia and more.
Sarita Valley Ranch Leander TX Shopping
Sarita Valley Ranch shopping includes Kohl's, Lowe's and other Leander, TX stores. 1890 Ranch at FM 1431 and 183A in Cedar Park, TX; Wolf Ranch in Georgetown, TX and the Round Rock Premium Outlets among others. For Grocery shopping there is HEB Plus in Leander as well as several small specialty groceries and convenience stores. In neighboring Cedar Park there is an HEB as well as Natural Grocers, Wal-Mart Super Center and Target.
Sarita Valley Ranch Leander TX Entertainment
Sarita Valley Ranch in Leander TX offers many nearby Entertainment options. Leander, Texas's Crystal Falls Golf course is amazing and beautiful. Georgetown has many golf courses and country clubs as well. Leander, Georgetown and Salado offer live theatre performances. The Austin Steam Train makes a fun venture from Cedar Park, Texas through Leander and on to Burnet, Texas, a 66 mile round trip. Call the Steam Train at 512-477-8468. The Cedar Park Center is a state of the art venue of hocky, concerts, the circus and more.
Sarita Valley Ranch Leander TX Public Transportation
Sarita Valley Ranch Leander TX is located close to the Leander TX TOD or Transit Oriented Development which has a Park and Ride, Bus Service as well as Commuter Rail into Austin TX. Just park your car at the Park and Ride and take the Capital Metro busses and or trains to work! All have Free Wi Fi so you can surf the web or work on your way as well as bike storage to bring your bike with you. The sleek bi-directional Swiss made trains are comfortable and clean.
Sarita Valley Ranch Leander TX Medical Care
Leander Texas has several MD's including a pediatrition, several clinics, Physical Therapy, Dental care, Chiropractic care, massage therapy and more. Leander TX has a CVS Pharmacy, HEB Pharmacy as well as a Walgreen's Pharmacy for filling prescriptions. Neighboring Cedar Park has a Seton Hospital called Cedar Park Regional Hospital as well as an acupuncture clinic, radiology and more. Georgetown, Round Rock, Austin and Temple also have hospitals. For our Veterans, nearby Temple, Texas has the Olin E. Teague Veteran's Medical Center.
Sarita Valley Ranch Leander TX REALTOR
Call Sarita Valley Ranch Leander TX REALTOR Betty Saenz at 512-785-5050 or e-mail Betty Saenz to see Sarita Valley Ranch in fast growing Leander TX. Sarita Valley Ranch Leander TX REALTOR Betty Saenz lives only 5 minutes from Sarita Valley Ranch in Leander, Texas. Let me represent YOU as your Buyer's Agent to help in protecting your interests. The NEW HOME Builder's Salesperson represents the builder only, not YOU. As a Native Texan for many generations and Central Texas resident, you can see I know my state and this area well. All my web site content and photos, I myself have written and taken.