Rancho Sienna Homes For Sale
Rancho Sienna in Leander, Texas, Williamson County
The photos I took below are back from the beginning of construction years ago. Now Rancho Siena has become Rancho Sienna, many, many homeowners are in place and the amenity center is finished. There are over 100 acres of open space being preserved for homeowners to enjoy.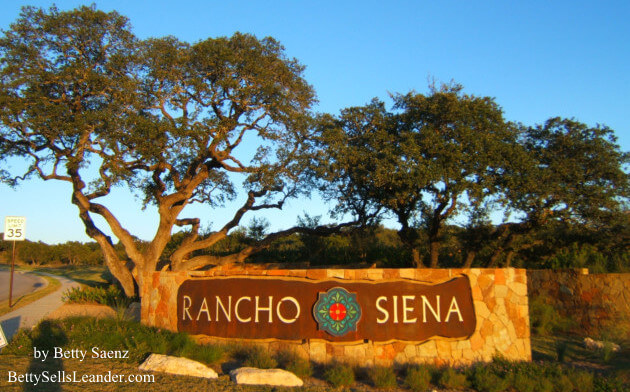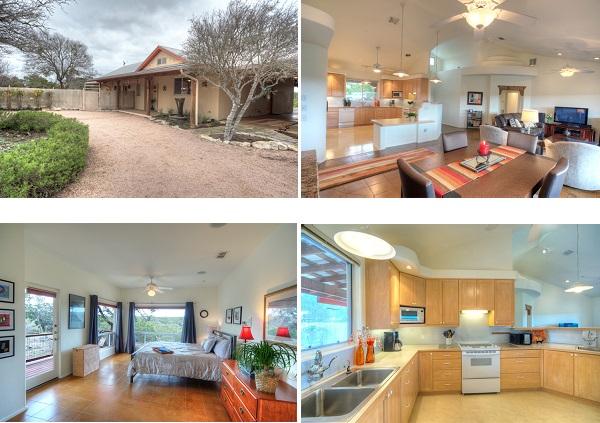 Rancho Sienna is a beautiful master planned community by Newland Communities located off of Ronald Reagan Boulevard just north of the San Gabriel River in Williamson County Texas in the beautiful Texas Hill Country. New homes are under construction and Model Homes are in place in scenic Rancho Sienna. The neighborhood is just at the age where some resale is starting to become available. Currently located in the Leander, Texas ETJ, Rancho Sienna has a Georgetown, Texas address in MLS. Rancho Sienna is close to the small, but rapidly growing city of Leander, Texas as well as Georgetown, Texas: Liberty Hill, Texas and Cedar Park, Texas for services, shopping, entertainment, medical care and more. Children living in Rancho Sienna attend Liberty Hill schools or one of the many private schools in the area. Goodwin Management Inc. handles the Rancho Sienna mandatory HOA. Newland Communities now owns Rancho Sienna as well as Teravista in Round Rock Texas and Falcon Point in Pflugerville Texas and plans to make it one of the Austin Texas area's PREMIER Master Planned Communities. Knowing Newland Communities track record, combined with the location and natural beauty here – Rancho Sienna is and will continue to be absolutely fabulous!
It's hard to believe that it was just a few years back that the Austin Business Journal had just reported that construction was underway on the first 167 lots of the then brand new 610 acre Rancho Siena residential development. Gun and Whittington Development was the original developer of Rancho Siena. ABJ originally reported that homes in Rancho Siena would range from the $200,000. to $400,000. range. A total of 1,455 lots were on the preliminary plat and buildout was expected to take 5 years. Infrastructure had included underground PEC electric utilities; LCRA provided sewer, operated by Brazos but billed through Chisholm; Chisholm Trail water probably paid under Williamson County MUD #12, community wide propane. The subdivision is reported to eventually be accessed from Highway 29 as well as currently from Parmer Lane (Ronald Reagan Blvd.) and County Road 268 on the north side.
CastleRock Communities, Centerra Homes, Chesmar Homes, D.R. Horton, Emerald Homes, Partners in Building, Ryland Homes, Sitterle Homes and Wes Peoples Homes are currently building in Rancho Sienna. The original developer had reported the Rancho Sienna size as 540 acres with about 1400 lots in the preliminary plan to be built in six phases with 19 sections. The first two sections one and two were in Phase one which is almost complete. Lots will be 60′ and 70′. All utilities including electrical service, cable, internet and telephone are underground.
Rancho Sienna Setting and Terrain

Rancho Sienna sits high up on a hilltop above the recently built Ronald Reagan Boulevard so there are some great Texas Hill Country views that go on for miles and miles. There are beautiful ponds along a stream reported to be fed by a natural spring interspersed with native stone, boulders, native plants and trees and other beautiful features of the wonderful Central Texas Hill Country terrain. Only Texas whitetail deer, whitewing doves, waterfowl and other native Texas wildlife species made Rancho Siena their home not long ago. Everytime I visited Rancho Siena back then I would scare off deer, waterfowl and coveys of whitewing doves! Now, Rancho Sienna is shaping up nicely with many homes and amenities in place making it a wonderful, vibrant and growing community! If you love the Live Oak trees and look of the wonderful Texas Hill Country, you will love Rancho Sienna!
Ronald Reagan (or Parmer Lane) is a beautiful roadway where cyclists live to ride long distances on their bicycles. Parmer Lane now extends from north of 3405 in Georgetown, Texas all the way south and then east to Manor, Texas and the new 290 Expressway with the section north of 1431 or Whitestone being called Ronald Reagan Boulevard. With this in mind, if you are into cycling, Rancho Sienna is located on one of the best cycling roadways in the Austin Texas area. There are wide shoulders and pull offs where cyclists park their cars.
Rancho Sienna Leander,TX Streets
Current Rancho Sienna streets include names of a Mediterranean or Tuscan nature like South and North Tuscany Drive, San Matteo St., San Miniato St., Cortona Lane, Cortona Cove, Adorno Lane, Arrezo Lane, Amiata Cove, Grosseto Lane, Fosini Cove, Florenz Lane, La Grotta Lane, Martino Trail, Penna Lane, Santa Maria and Via De Sienna Boulevard which is the Boulevard into Rancho Sienna from Parmer Lane (Ronald Reagan Blvd.).
Rancho Sienna, Leander TX New Homes
Let me represent you, the buyer in the purchase of a new home to be built in beautiful Rancho Sienna – Betty Saenz REALTOR Call me at (512) 785-5050 or Contact Me through e-mail. I live nearby and am happy to represent buyers in building a new home. After all, builders represent themselves, NOT the home buyers!
Rancho Sienna – Leander TX –  Home Prices
Rancho Sienna has seen home values appreciate since the neighborhood was first developed just a short time ago. Original home pricing per D.R Horton, for the 70′ lots was planned to be roughly from $220k – $265k. and for the 60′ lots roughly from $190k – $220k. As of late February, 2014, Rancho Sienna Home Prices were represented in the Austin Texas MLS range from $230,000. to over $325,000. with both resale and new homes being available. DR Horton has new homes in Rancho Sienna from just over $238,000. to over $325,000. as of late February 2014. The Rancho Sienna Model Home Village has 11 model homes to view. Prices range from the $2000's to the 700's.
Centerra Homes was building from about $272,000. to over $371,000. Centerra Homes Signature Series Floor Plans include the Barton, Campbell, Canyon, Chandler, Concord, Covington, Garner and Travis. What I like about Centerra Homes is that they are using upgrades that increase the energy efficiency and indoor air quality or IAQ of their homes such as foam insulation, low VOC stains, paints and carpets as well as a tight, well sealed building envelope. Centerra Homes also includes water conserving features. I admire them for this! As an EcoBroker® or GREEN REALTOR®, I can point out these features when we go look at Centerra Homes in Rancho Sienna.