Oak Ridge Leander Homes For Sale
Oak Ridge Leander TX 78641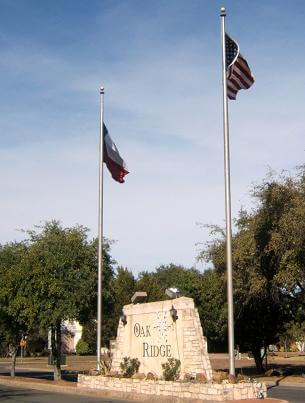 The main entrance to Oak Ridge is on East Crystal Falls Parkway accross from Leander Independent School District's Pleasant Hill Elementary School.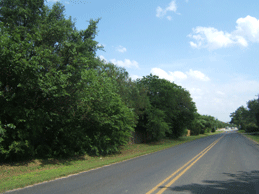 View of Oak Ridge from County Road 273 on the east side of Oak Ridge. There is a Hike and Bike Trail planned for alongside County Road 273 which has recently been renamed Horizon Park. Additionally, soon CR 273 will go in to the Leander TOD. I can't wait to ride my bike to the TOD and take the CapitalMetro train into Austin Texas.
Oak Ridge is a neighborhood in Leander, Texas, Williamson County of about 500 homes. Several builders have built homes in this established neighborhood including Buffington and Scott Felder. Located accross from Pleasant Hill Elementary off East Crystal Falls Parkway near County Road 273. The last 3 lots have been built on. The 2 on Laurel Glen had homes built on them in 2008. The last one just off of Laurel Glen was built in 2014. I live in Oak Ridge and enjoy it because of the middle of the road home owners association (HOA), lower home prices, amenities and laid back atmosphere. The Oak Ridge HOA (Oak Ridge Homeowners Association, Inc.) is mandatory in most of the neighborhood, but not too fussy, nor too lax. In my opinion they are just about right. HOA dues are not real high per year. I also love the amount of mature trees in our subdivision, especially large old live oak trees. I have 2 in my back yard, one huge old wonderful tree that almost shades my entire back yard and a smaller, younger tree that is fast growing and shading more every year. An arborist dated my largest Live Oak at 125 to 200 years old. The Oak Ridge park is a great area to recreate with tennis courts, basketball courts, sports court; swimming pool with lounging deck, picnic tables and bar-b-q grills in a shady treed area inside the fenced swimming pool area. There are also large grassy areas ro run and play, a large children's playscape and swings in an all weather pea gravel pit. My grandkids enjoyed the Easter Egg Hunt the HOA put on in the spring. There are neighborhood Garage Sales as well. I like the sense of community that neighborhood functions afford.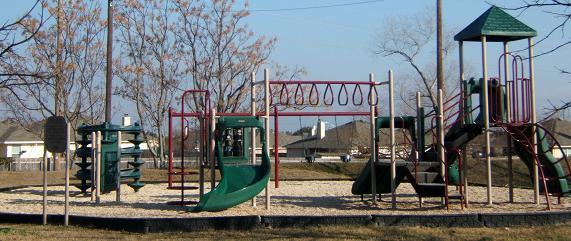 Oak Ridge Leander TX Community Park Play Structure
An all weather pea gravel surface and several high quality play structures create a wonderful play area for children to enjoy. It has a large shade structure above the play area now so you don't have to worry about the kids getting too much sun. When I took the photo above, the shade structure was not in place yet.
Oak Ridge Leander TX HOMES
Homes in Oakridge are resale and generally ranged in price from about $159,000. for a small home to just under $230,000. per Austin MLS in November 2014. Prices were $155,000. for a small home up to about $230,000. for a larger home per the Austin TX MLS early August 2014. Just a few years ago homes in Oak Ridge ranged from $120,000. to just over $200,000. Homes in Oak Ridge were built from about 1986 to the last 2 homes built in 2008. In 2014, there is one last new home being built. Many homes have large native Live Oak trees. This adds a lot of beauty and cool Summer shade to the Oak Ridge neighborhood. You can see current prices today by looking at the map below.
Oak Ridge Leander TX Schools
Children in Oak Ridge attend Leander ISD or nearby private schools. Nearby private schools are the new Goddard private school and the Good Earth private school, both on East Crystal Falls and LISD schools Pleasant Hill Elementary, Wiley Middle School and the new Rouse High School by Wiley. 

Leander ISD's Pleasant Hill Elementary School on East Crystal Falls Parkway is accross the street from the Oak Ridge neighborhood.
Among nearby attractions, services and shopping are the new Lowes, Taco Bell, Kohls, Starbucks, the new HEB Plus (second largest HEB Plus), Austin TELCO Credit Union. The Way Off Broadway Theatre on Bagdad behind Smoky Mo's is a fun place with great entertainment. The Humane Society of Williamson County is also on East Crystal Falls – a great place to volunteer and/or get a great addition to the family. Golf is available just down the road  at Crystal Falls Golf Club, 3400 Crystal Falls. Additionally, horseback riding, kayak, canoe or RV rentals are all nearby. Crystal Falls Parkway has been expanded between old 183 and Ronald Reagan (Parmer Lane). The new 183A Toll Road is very convenient and makes getting into Austin very easy and amazingly quick. Ronald Reagan Boulevard (or Parmer Lane) goes all the way to Georgetown Texas at one end and Manor Texas at the other. March 30th, 2009 the new Capital Metro Redline commuter rail started running. The Leander Station is only 5 minutes away taking you into downtown Austin in only 50 minutes for only $1.50 while you use your laptop with the FREE Wi-Fi.  The Capital Metro Park & Ride bus service is by the rail at the Leander TOD as well. County Road 273, just behind Oak Ridge on the west side will be opened up and go directly into the TOD.
Oak Ridge Snow Day!! 2 videos February 2010
Oak Ridge Leander TX Walkability
Walk or wheel to Pleasant Hill Elementary, Tucker Family Dentistry, Starbuck's, Lowe's, Farmer's Nursery and more from the Oak Ridge Leander TX neighborhood. Tucker Family Dentistry 512-260-9333 is located at 10703 East Crystal Falls Parkway by the entry into Oak Ridge.
Oak Ridge HOA
The Oak Ridge HOA has hired Spectrum Association Management to help maintain the neighborhood amenities. Check out their website for more information.