Leander Restaurants
Leander Texas Restaurants
Wondering what places there are to eat or have coffee in Leander Texas?
Farm to Fork is a new Leander Texas restaurant at 11880 Old FM 2243 West in Suite 201. Farm to Fork is doing the local farm to local table concept. Texas and Chile wines and Central Texas beer in bottles and on tap. Call Farm to Fork at 512-246-8158.
Luigi's was an Italian restaurant at 901 Crystal Falls Parkway at Bagdad near the Walgreen's Pharmacy there. I loved Luigi's!! BUT it is now only doing catering out of the Leander Beer Market by City Hall. Great variety in menu and everything I have had has been good. Luigi's also has great pizza. I love the spinach, tomato, feta!!! Yum-m-m-m!! (512) 260-8787.
Mouton's Southern Bistro opened in March 2012 at the old site of Moody's at 309 N. Highway 183 near the HEB Plus. Texas Cajun Country including Crawfish Boils!
Jardin Del Ray is good Mexican food in Leander. Located right on the highway at 703 S. Highway 183, Leander, TX 78641 (512) 528-0203, it serves good Tex-Mex food & the margaritas are good. There is seating both inside and out. Set under some nice big live oaks, there is shade for the outside seating in the summer. The building and the atmosphere are nothing fancy.
La Tapatia Mexican Restaurant at 109 N. Highway 183 (512) 259-5019 They have at least 3 kinds of hot sauce – just ask. And if none are not enough for you, they'll bring out a fresh pepper! I love the green sauce – salsa verde. There is seating both inside and out. The building and the atmosphere are nothing fancy. La Tapatia is doing the buildout for a new space by the Leander HEB Plus for a 2016 move in date.
There are 2 Mexican markets with restaurants – 1 is on 183 just south of Starbuck's- La Chaparrita (512) 259-0584 and the other La Canasta Market (512) 986-8704 at 207 Sonny Drive, down from where Post office is, further north off 183. A new place that just opened is the Tamale Place at 2403 S. Highway 183, Suite 102 512-200-2676. They sell at local Farmer's Markets but also have this storefront for tamales and other mexican dishes. They have a small dining room and to go orders.
For coffee in Leander there a Starbuck's coffee shop that opened  March 1st 2009 just south of Crystal Falls on 183 next to the Valero gas station and convenience store- Starbuck's Leander, 1805 S. US Hwy. 183 (512) 259-5941. There is great seating both inside and out as well as Wi-Fi. They sell reusable coffee travel mugs, music CD's, sandwiches, pastries, oatmeal, coffee of course, coffee cake, toasted breakfast sandwiches and have FREE coffee grounds- great for your organic garden.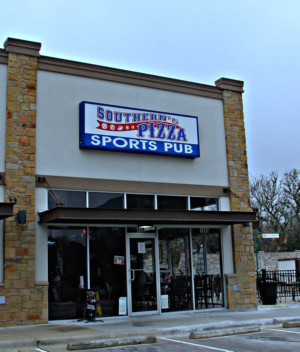 In the same small strip center where Starbuck's is, at 1805 S US 183 – is Southern's Pizza & Sports Pub 512-259-2699 featuring brick oven baked pizza, subs, salad, COLD beer, wine and wings. Video Games and High Definition TV's for all the games.
The Great Wall is a Chinese food restaurant where Selene's used to be on Bagdad just south of Crystal Falls at 1906 Bagdad Rd (512) 528-8892.
For fast food there are a new McDonald's and Taco Bell where Lowes is in the Gateway at Leander at Hwy 183 and Crystal Falls Parkway. Martin Washington owns the Leander McDonald's and has 3 in Cedar Park. McDonald's at 1445 S. Hwy 183, Leander TX 78641 had their soft opening in late Jan. the GRAND opening was held Feb 26-28, 2009.
A Golden Chick, 901 S. Hwy 183, Sonic and Domino's pizza are all on 183. Spoon's restaurant in the HEB Plus- HEB also has sandwiches, salads and drinks to go. Subway sandwiches and Papa Murphy's take home and bake pizza are just down from the HEB. For donuts in Leander there is HEB as well as Super Donuts at 2800 S. Bagdad south of Crystal Falls which has coffee and juice, donuts, kolaches, breakfast tacos and croissants. Another Subway sandwich shop is located in the small strip center there as well.
AJ's Pizzaria at 2405 S. Highway 183 (512) 260-1004 Pizza, subs, wings, salads. A.J.s has a new store beside HEB Plus.
The grill at Crystal Falls Golf Club is designed for the golfers but is open to the public from about 7:30 am until 5pm. The grill has grill room fare done very, very well: burgers, patty melts, grilled chicken sandwiches, grilled chicken burrito, hot dogs, Philly cheese steak- the grill uses Angus beef, all prepared to order. For breakfast there are breakfast tacos, eggs, bacon, sausage. Premium and domestic beer is offered. Daily specials during season- mid March through November like specialty sandwiches, stew, specialty pizzas.
The Good Earth Farmer's Market is at the Good Earth Farm School
I really hate that Selene's Bistro closed several years back. That was a great Leander restaurant, just a bit ahead of its time. When Selene moved, I was invited to take her place on Leander Planning and Zoning and Selene's became "The Great Wall" Chinese Restaurant.
Leander needs more restaurants – a seafood restaurant, health food restaurant, a VietNamese and or Asian restaurant…
Shop Leander Texas Real Estate with a REALTOR® who is local to Leander TX and knows Leander well – Leander TX REALTOR® Betty Saenz (512) 785-5050. Contact Betty Saenz by e-mail